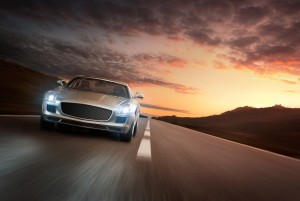 Buying a pre-owned car in Plano can be an exciting and fulfilling experience, but only if done correctly. Used luxury cars are a great option for many, whether you are purchasing your first car or are looking for a more cost-effective option. From Audi to BMW, Jeep, and Lexus, European Motors offers a broad selection of luxury car brands that will make your decision that much easier and enjoyable.
There is just something about driving off of a used car lot in Richardson with a car that is brand new to you and that you know you got a good deal on. However, before you head out and start shopping for the perfect used luxury vehicle in Plano, it is important to educate yourself on what not to do. Unfortunately, many people approach buying a used car the wrong way, which inevitably ends up hurting them in the long run. When it comes to buying a used car, there are a few things that you need to avoid doing. If you follow the tips below and work one-on-one with a used car salesman from European Motors, you are guaranteed to drive away happy and satisfied with your purchase.
Here are several common car-buying mistakes that you should be sure to avoid:
Buying based on passion. One of the most common mistakes people make when it comes to buying a used car is letting their emotions rule. Purchasing a vehicle is an important and expensive decision, so you must do your best to keep your emotions in check and make your decision based on common sense. Try not to fall head over heels for the first car you see, but instead look at several and use logic to make your final decision.
Shopping based on the monthly payment. If you are deciding to finance your car, one of the biggest mistakes you can make is focusing on the monthly payment. It is important to look at the big picture and not get caught up with what appear to be low monthly payment numbers. Add up the proposed monthly payments and compare them to the fixed purchase price, then make your decision. This is not to say monthly payments may not be the right choice, it is just important to consider all your options.
Foregoing the test drive. The test drive is one of the most important aspects to buying a used car. While it may look good, you need to make sure it is comfortable to drive for you personally and that you know exactly what you are looking for. Some experts even recommend you test drive at least seven different types of vehicle in order to get a better feel for your options and what speaks to you.
These three mistakes are big ones that many people make when buying a used car. Here at European Motors, it is our goal to ensure you leave our dealership with the right car for you, and at the right price.