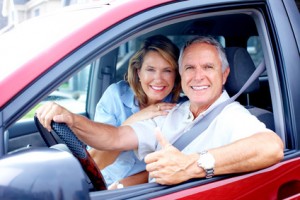 There are many advantages to buying a used car in Plano TX. As well all know, a new car loses much of it's value within the first year or two of ownership. That means that buying a used car will often let you get much more bang for your automotive buck, without too much sacrifice.
Additionally, buying a used car is also a smarter investment from a resale perspective. If you buy a used car that is, for example, 3 years old, and then sell it 2 years later, you'll be able to recoup more of the initial purchase price than if you bought it new. Again, this is because a car will lose much less value in years 4 and 5 than 1 and 2.
However, that's not to say that buying a used car will always be a perfect choice. You have to make sure that you make a used car selection that's still in good condition (unless you're looking for a fixer-upper) and that is covered by a solid warranty. By doing so, you can get all of the upside of the security of a new car, while still getting the great value of a used car. In this post, we'll cover a few tips for finding a great used car warranty in Plano.
Pick a Reliable Warranty Company. No matter how amazing your warranty sounds on paper, if the company issuing it goes out of business, you're out of luck! Make sure that when you're shopping for a used car warranty, you select a company that has a long track record of business. That way, you can be confident that your warranty will stand the test of time and be good for the lifetime of your vehicle.
Pick the Type of Coverage That's Right for You. Not all warranties are created equal! Some coverage plans will include "bumper to bumper" protection, which generally means the entire vehicle is covered aside from a few parts that are subject to normal wear and tear, like tires. Other types of warranties may be less expensive than bumper to bumper coverage, but will only cover big ticket repairs. Make sure you understand what exactly your warranty is covering and what you're paying for, before you make a final selection.
Decide on Your Risk Tolerance. Making a choice about a warranty somewhat hinges on how much risk you're willing to take. For those who prefer to really play it safe, there's totally comprehensive packages. For those who feel comfortable with a little risk, a lesser warranty can offer cost savings. Fundamentally, you should think about how comfortable you are "self-insuring" the warranty – in other words, being ready to pay the balance of critical repairs yourself, should an issue arise.
We hope these tips will help you make the right selection on a used car warranty in Plano TX. If you're looking for more information on used cars, the team at European Motors can help. Visit our main dealership website at http://www.europeanmotorsusa.com/ to learn more, or visit us in person at at 6401 W. Park Boulevard,Plano, TX 75093.