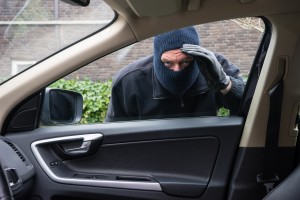 Shopping for a used luxury car in Plano, TX is both an exciting and daunting task, which is why it is important for you to educate yourself on some of the top questions to ask before setting out. Asking questions is the key to car shopping, from inquiring about a car's mileage to whether or not it has been involved in any major accidents in the past. Along with this, it is a good idea to ask how likely the car is to be stolen. While the used car salesperson may not always know the answer to this question, there are several factors that play into a car being more attractive to thieves. Believe it or not, flashy sports cars and high-end luxury models aren't always the most likely to be stolen. According to recent "Hot Lists" of both new and used vehicles compiled by the National Insurance Crime Bureau (NICB), the vehicles that are most commonly stolen are those that many people in the United States drive.
In fact, the most stolen car in 2013 was the Honda Accord from various model years. There were nearly 54,000 Accords registered missing that year, according to the NICB. Here is a look at other most commonly stolen vehicles of 2013, including the number stolen, as reported by the NICB:
Honda Accord – 53,995
Honda Civic – 45,001
Chevrolet Silverado – 27,800
Ford F-150 – 20,494
Toyota Camry – 14,420
Dodge/Ram Pickup – 11.347
Dodge Caravan – 10,911
Jeep Cherokee/Grand Cherokee – 9,272
Toyota Corolla – 9,010
Nissan Altima – 8,892
This list shows the wide range of vehicles that are most susceptible to theft. However, there are numerous precautions that can be taken to lessen your chances of car theft. For starters, it is important to never leave the keys in the ignition when your vehicle is unattended. With this, be sure to always close the windows and sunroof and, if possible, leave your car in the garage instead of in the driveway or on the street. Always park in well-lit and well-traveled areas when parking it away from home. While these may seem like common sense suggestions, the truth is that many thefts take place because car owners make it far too easy for thieves to take action.
When shopping for a used luxury car in Plano, TX, be sure to ask your salesman for tips regarding the safety of your car. While the vehicle models listed above are the most commonly stolen, this should not deter you from purchasing a particular make or model. Here are European Motors, we strive to make the car buying experience a good one for each and every person who comes into our dealership. If you are in the market for a 'new', used luxury car, please contact us today.