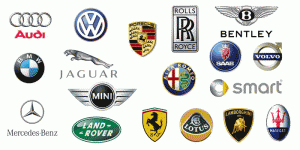 Most people can say that they have been through a car buying experience from start to finish. When you purchase a car, you make a huge investment of time and money. Not only are you investing time and money, you are placing your trust in a car that you feel is reliable enough to get you places.
It doesn't matter if it's for your daily commute or your vacation home, trusting a car company to make good on their promise of reliability is a general expectation. Nothing is worse than when you place thousands of dollars into a fund that can't fulfill its promise. You don't want to be stuck on the side of the highway on your way to work. This is why European Motors of Plano, Texas offers such a wide range of related services and warranties.
When you are considering purchasing a car in Texas this year, consider this – All cars; no matter what make, model or year are susceptible to flaws, accidents, and inconvenience. You may not have purchased a luxury car before, but there are similarities even between Audis and Infinitis to Civics and Versas. The simple matter is that cars are hulking machines and require a certain level of care and even when that care is given, they are still susceptible to misfortune.
When you purchase a warranty from European Motors, you are given a wide range of options to choose from. Whether it's a simple powertrain or transmission warranty or coverage that mirrors your manufacturer's warranty, European Motors has the plan that suits you! Coverage plans range from 3 months all the way up to 6yr/100k miles. One Dallas Company that European Motors offers even has a plan with unlimited mileage for any car, even Mercedes-Benz and Porsche!
- $0 Deductible
- Trip Interruption
- Loaner Car
- Lock Out Service
- Roadside Assistance
With service options like the ones listed above, European Motors will ensure that we can help our valued customers in the places that their car manufacturer cannot. Not every car comes out exactly as the manufacturer wants, and European Motors understands this.
Purchasing a service warranty to supplement your manufacturer's warranty can be a small investment that pays off big time. Don't let your vacation be spoiled by misplaced trust.
If you find that there are minor or other issues with your car, bring it to the service bay at European Motors. We will cover what Manufacturers cannot or will not cover. If you have purchased a warranty from European Motors, we will pay your deductible for you to make sure that your vehicle is operating the way it should and that your investment with European Motors is not a wasted.
If you are interested in purchasing a car this year, make sure to note that European Motors in Plano has some of the best motors ranging from Lexus to BMW, and excellent warranties to go along with them. If you have any questions about our stock, please call us today. If you would like to speak with an online salesman, feel free to respond to the popup box for quick service.