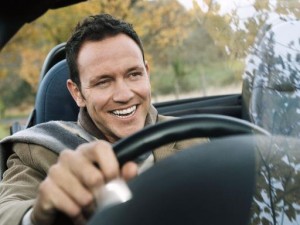 Did you recently purchase a used luxury car from our Plano dealership? Or have you had your BMW or Mercedes for awhile? Either way, with March just around the corner and spring hot on its heels, we thought it would be a good idea to look at some of the top car care tips to get you ready for the upcoming season. As a Plano used luxury car dealer, we are committed to doing everything we can to ensure our customer's leave our lot happy, and have the tools and resources they need to keep their car in excellent, running shape throughout the year. Our spring car care tips are designed to help you stay safe and keep your vehicle running smooth. Unfortunately, a shocking number of people die each year because of neglected vehicle maintenance. To keep yourself from being just another statistic, be sure and follow the below spring car care tips. As always, if you have any questions about our inventory or services, or are in the market for a pre-owned luxury car, give us call or come in and see us today.
Spring is one of the prime times for auto maintenance, so here are a few car care tips to get your vehicle ready for the upcoming season:
Flush and refill the cooling system. Check your owner's manual and follow its recommendations. The level, condition, and concentration of the coolant should be checked from time to time.
Have the brakes checked. After a season of snow, ice, and hard driving it is important to have your brake system inspected. This will include the lines, hoses, parking brake, and brake fluid for proper level.
Take your car in for suspension and wheel alignment. We've all come head-to-head with those cringeworthy potholes, so now is the time to make sure your luxury vehicle's shocks and struts haven't been affected. With this, an inspection to determine wear and leaks may actually save you time and money down the road. Be sure and have your wheels properly aligned when you bring your car into the shop as well.
Check fluid levels. Don't skip over any of the many fluids in your car when checking them, including engine oil, transmission fluid, brake fluid, antifreeze/coolant, and windshield washer fluid.
Have the engine air filter changed. This can easily be taken care of during any oil, brake, or transmission fluid change.
Look at your windshield wipers. Are they cracked or have any wear and tear? If so, it may be a good idea to have them replaced before the rainy season sets in.
Clean the interior. Spring cleaning doesn't just apply to your home. Give the interior of your home some love this month by decluttering the trunk, going over the seats and floors with a vacuum, and getting rid of the dust that has accumulated over the last few months.
As a used luxury car dealer in Plano, we know how much your car means to you and are dedicated to helping you have a great car buying and owning experience, from the moment you drive off our lot.