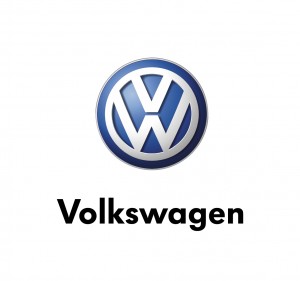 Volkswagen is not only one of the most well-known luxury car brands, but they also have some of the most popular vehicle models of all time. From the Beetle to the Jetta and the Rabbit, chances are you have a fond memory attached to some Volkswagen model.
Volkswagen cars have done extremely well in the United States for decades, in large part due to their reputation of being reliable and built-to-last. Volkswagen is the largest German automaker and the third biggest automaker in the world, behind only Toyota and General Motors.
Whether brand new or used, Volkswagen cars ooze luxury and class while also being incomparably reliable and easy-to-take-for. Volkswagen has a long and storied past in the United States, dating back to the 1960s specifically. If you are in the market for a used luxury vehicle, we highly recommend taking a closer look at our Volkswagen models. Here at European Motors, we understand the importance of having a vehicle that not only has a solid reputation and is built to last, but is also classy and well-revered.
Here is a look at some of the top Volkswagen models of all-time. Whether you are a Volkswagen fanatic or are just starting to learn about the auto giant, this list should give you a little insight into why Volkswagen continues to shine amongst all automakers.
Volkswagen Beetle (1967-1977). The Beetle of the late 60s, early 70s is one of the most popular car models in history. These classic cars had a ridiculous amount of horsepower and were also equipped with the fuel-efficient TDI diesel engine, a lethal combination if you think about it.
Volkswagen Rabbit (1974-1984). How many of you have fond memories of the Rabbit? You're not alone. This hatchback model may not seem like anything special today because of how popular the style is, but it truly was something unique when first introduced. Take into consideration the upright greenhouse, expansive glass, excellent fuel efficiency, and large cargo bay, and you've got a one-of-a-kind family car.
Volkswagen Golf (2010-Present). The simplicity of the Golf is one of the main reasons why this model has been so popular in recent years. The design, inside and out, is something to drool over and is just one of the reasons why we don't see this Volkswagen staple going anywhere anytime soon.
Volkswagen Microbus (1950-1967). There are few Volkswagen models, or any brand, for that matter, that have achieved the same iconic level as that of the Microbus. Oftentimes associated with the 'hippy' lifestyle of the 60s, this solidly built family van is a greatly sought after model to this day.
Volkswagen Jetta Sportwagen 2.0 liter TDI (2009-Present). With fuel efficiency high on the list of many potential car buyers, it is no wonder why this Jetta model is one of the most popular. With fuel economy ratings of 30 city/41 highway, the Jetta Sportwagen is a great, more affordable alternative to a Toyota Prius.
It is no secret that Volkswagen makes excellent cars, and the above list proves it. An American staple for decades, you can't go wrong in buying a used Volkswagen, regardless of the make and model.