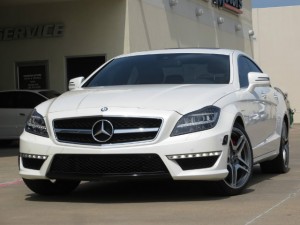 Looking for a luxury car these days is like trying to figure out which organic food company is the best. All car companies are manufacturing cars with impressive engine specifications, and software enhancements these days means that your hands are on the wheel at all times, so with a rolling computer (basically) how do you determine which luxury car manufacturer is best for you? Even more specifically, which luxury car dealer is best for you? These are questions that we will answer for you in this blog and show you how to determine on your own.
 Reviews!
They are the lifeblood of every industry these days. With communication being easier than ever and with consumers strict (as always) on handing out 5-star ratings, positive ratings and higher numbered reviews are the most essential thing that a manufacturer as well as dealer can provide you with. European Motors has a dedicated review page for customers to post their experience on. With honest feedback and uncensored opinions, you can be sure to find the best service before and after your luxury car purchase.
 Brand Overview
Our used car salesmen are honed in on what you should be looking for with a luxury car. If you have ever purchased a car only to find that it was not what you were promised, consider that feeling to be ended with European Motors. Come in to our dealership to ask any of our unbiased salesmen about our fine inventory as well as to test drive any of our best cars available.
Post-Purchase Service
This may be the most important detail about buying a luxury car. Sure, manufacturers can offer great cars with solid, long lasting engines and fine interior specifications, but warranties and peace of mind are what you actually want to be purchasing when you drive off the lot. There is no worse experience than having your car fail on you while you're on tour.
Online Service
While browsing a selection in person is a great feeling, you may find what you want online without ever setting foot on the sales floor. Online shopping has become the most participated-in online activity, giving consumers the most power in the quickest time. With the power to sort by price, year, brand as well as mileage and vehicle type; you, the consumer are as powerful as you ever have been. Eliminating the middleman keeps costs lower, and allows you to shop the way you like. When you have a few vehicles selected, call European Motors and we can arrange a test drive at your convenience.
At European Motors, we operate on a medium-scale meaning that while we have grown out of the small business model, our customer reviews still affect us immensely. We are a company dedicated to providing you with the highest class of service along with the widest used car inventory and best pricing available.
If you have already searched our inventory and have picked out a vehicle, call us to schedule an appointment and test drive, and we would be happy to service your needs as best as we can.