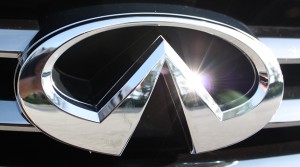 Imagine a car manufacturer created only to impress with the highest luxury and power available to consumers, a car company with the sole purpose of accomplishing one mission, to wow its audience. That car company is Infiniti. This company was launched in 1989 from the depths of Nissan, one of the greatest cars in terms of value. Nissan did not want to confuse consumers by adding a new line of luxury cars; therefore Infiniti was created for that sole task. This task was prepared for with the launch of the Infiniti owners club, stunning and seemingly futuristic features and a name and logo that can only interest the audience in its aura.
The initial decision to separate from its mother company, Nissan was the first step to its exclusivity. Infiniti Owners Club was an incentive to give owners exclusivity with their car and their community. Although it may have little to do with the cars themselves, the Infiniti Owners Club was the first step necessary to give people an extra incentive to feel like they belong to their car.
The features are what define luxury. This is what many luxury car owners believe and everybody can appreciate a car with features that they have not seen or heard of before. The intelligent cruise control was the first real innovation and improvement that was created exclusively for Infiniti cars. 2001 was the birth of safety features and features that actually made driving easier for the driver. Using lasers and speed and distance calculators, Intelligent Cruise Control was the birth of a new definition of luxury and a Segway to a host of impressively smart features, like the Rearview Monitor.
The Rearview Monitor shed light on a significant area of driving, which was backing up. Many car accidents and bumps and bruises occur in the parking lot – more specifically when backing up. This is where car-to-car and car-to-pedestrian contact is made most and where Infiniti made its next biggest advancement. This added a rear-view camera to the back and a monitor in the dashboard. The distinctive Red, Yellow and Green lines on the ground are what made this the feature to have in 2001. 2002 gave Infiniti drivers the next awe-inspiring feature, voice recognition. This personalized your car to you, literally. Infiniti was one of the first cars to give the driver this much control.
The next advancements in Infiniti's arsenal came quickly and ferociously. With features geared specifically around safety, 2004-2014 brought the Lane Departure Warning and Lane Departure Prevention, which senses lane drift and automatically helps the driver correct for it. The next innovation in the parking lot brought the aroundview monitor, which kept the rearview monitor and added a virtual 360 degree camera for all sections of the car, so the driver is aware of everything in their aura. 2012 and beyond brought an immeasurable host of features which bring seemingly robotic and futuristic features to the driver. These automatic features render the cabin of an Infiniti one of the safest places to be on the road. It isn't common to believe that it's nearly impossible to get into a car accident if you're driving an Infiniti.
Infiniti sports so many feature types and luxurious interior specifications that you'll most certainly have to consult an expert at European Motors to get the full picture. Be sure to test drive an Infiniti at our Plano location to experience the amazing quality offered to you. If you're looking for a used Audi, BMW, Cadillac, Infiniti, Lexus, Mercedes or Porsche in your near future, you have to visit European Motors before you do anything else.