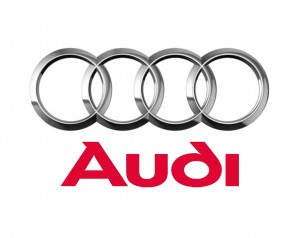 Audi's reputation has always favored it to be the underdog of the luxury car race. While other car manufacturers bombard the consumer with confusing and sometimes unnecessary features, Audi has always had a focus on a team-built vehicle that fits its user exactly as it should. Despite years of criticism and attempted scandal, Audi has always come out on top of its scrutiny and has survived many waves of false accusations to sustain its reputation as an excellent luxury car manufacturer. If you're looking for a luxury car to fit your needs, chances are there is an Audi out there to satisfy you.
Compared to other luxury cars, Audi is a contender in the sense that the same great features are offered, but at a much more favorable price point. Don't mistake the comfort that the A7 gives you – or the acceleration the R8 propels you with. It can be deceiving sometimes to mistake value for price with the quality you are given with an Audi.
Audi produces a very simple lineup of cars, which are easily distinguishable unlike other luxury car manufacturers who present multiple lineups of confusing model names and feature lists. The A3-A8 lineup presents a gradual yet powerful ascension of features and engine power to suit the needs of any price range. While understated on its exterior, the A8 can certainly deliver excellent levels of torque without sacrificing fuel economy. Family-oriented 3-row seating cars are what make up the Q3, 5 and 7.
These cars can please all 7 of its passengers and carry all of their baggage no matter how much they pack. The family trip has never been so easy. Finally the last major lineup, (and the most favored, esteemed and luxurious lineup) The S and RS optimizes looks and performance by introducing one of the most refined and handsome cars available – business has never looked so good. These features don't come at a cost, either. All models from the S3 to the S8 look like kings' chariots on the road while obviously the performance S8 is the brute force of the bunch to reveal a beast hidden within the beauty.
With modern day interior features and luxuries, Audi has engineered the interior of their cockpit to feel like an airplane. With voice-activated features and Bluetooth-ready displays, you'll never have to sacrifice luxury for power with the modest pricing you'll find with every Audi. Plano's European Motors has some of the most educated salesmen available to help you find the luxury car of your dreams. The level of service and knowledge we offer is unmatched in Plano and the DFW area. If you're looking to get a great deal on a Audi, BMW, Cadillac, Infiniti, Lexus, Mercedes or Porsche without sacrificing the important details like a service warranty or quality, make sure to visit European Motors in Plano.