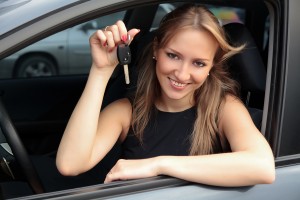 When you're thinking of buying a car and considering your budget and other steps, one important thing to consider is how to trade-in your current vehicle, and how much it will be worth. When most people buy a new car, it generally isn't because their current vehicle is has been totaled or is otherwise undriveable. Instead, most people looking for a new car are simply looking for an upgrade or change from their current car.
If that's the case for your next car purchase, you'll definitely want to think about the best way to maximize your trade-in value, which will allow you to save money on your overall car purchase. In this blog post, the European Motors team will give you some tips on how to get the best value on your automotive trade-in in Plano.
Research Your Current Car's Value Carefully. Before trading in your current car, it's very important that you get an accurate idea of what it is worth. There are many ways to assess your car's value: resources like the Kelley Blue Book, Edmunds, and other online tools are available to help you get a sense of your car's value. Additionally, doing a little comparison shopping to see what similar cars are selling for in your area can be very informative as well. Remember, the more you can learn about your car's trade-in value, the better prepared you'll be to get a great deal.
Get Quotes from Dealerships.  In addition to doing your own research online, you should plan to get some real-world estimates from your local used car dealer in Plano. Visiting a couple of different auto dealers will help you get a real sense of what type of trade-in value you're likely to get. This is important because online valuations can only assess what your car is worth in theory – if your vehicle isn't in great condition or has some mechanical issues, it's important to develop a real understanding of what your specific car is worth – not just what the model is worth in general.
Maximize Your Car's Value. Just as you would before trying to sell anything, you should do what you can to improve the appeal of your vehicle. Clean up the interior, get a car wash, try to remove any smells from the car, and remove your personal items before negotiating the trade-in. Additionally, any records you have showing the car's maintenance history could help you get a better deal by proving that you've been responsible in the car's upkeep. Sometimes just a little bit of elbow grease in cleaning up your car can have a real impact on its marketability.
Hopefully the tips above will help you get a great deal on your next used car trade-in in Plano Texas – or elsewhere in the DFW region. And if you're looking for more help or a free trade-in quote, check us out at European Motors. We're located at 6401 W. Park Boulevard,Plano, TX 75093. You can also visit our main website, at http://www.europeanmotorsusa.com/.