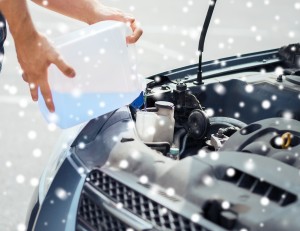 It is no secret that the weather can be unpredictable, which is why it is important to take action and make sure your car is ready for whatever Mother Nature has in mind. While Plano residents don't normally have to worry about snowfall or freezing temperatures, it is still a good idea to take the following tips into consideration and do your part in getting your luxury vehicle ready for winter driving.
A poorly maintained vehicle could lead to serious problems this time of year, even for car owners in temperate zones like east Texas. Regular, routine maintenance of your used vehicle will not only help improve your gas mileage and pinpoint minor problems (before they become major headaches), but they will work to ensure your safety when driving during the fall and winter months.
Here is a look at some of the most important car care tips for this time of year:
● Take your car in for a tune-up before winter settles in. If you are due for a tune-up anytime soon, it is a good idea to get it out of the way before winter. Colder temps magnify existing problems, such as hard starts, erratic idling, sluggish performance, and strange pings.
● Make sure the battery has enough juice. When you take your luxury car in for a tune-up, make sure they also check the battery and charging system for optimum performance. Colder temperatures can be very hard on batteries.
● Check your fluids. Put new antifreeze in the cooling system, make sure your windshield wiper fluid is full, have your oil changed and a new filter put in, and top off all other fluids.
● Replace windshield wiper blades accordingly. Make sure you are using rubber-clad (winter) blades in order to fight any possible ice build-up. Give your blades a thorough look over to ensure they are in good condition and ready for any type of weather.
● Inspect all lights and bulbs. Have any burned out bulbs replaced and periodically wipe down your headlights, brake lights, and any other bulbs. Make sure to avoid using a dry rag to prevent scratches.
● Have your brakes checked. Bring your used vehicle into a local Plano auto repair shop and have them check out your brakes. This is important for your safety and to prevent any costly repairs that may arise because of neglect.
● Make sure your heaters and defrosters are working properly. It is always a good idea to test out your heaters and defrosters before winter hits, just in case. While you most likely won't need them, it is important to ensure they are working properly, just in case.
The above winter car care tips will help ensure your luxury vehicle is in good working condition for winter. While winters in Plano are less harsh than in many other parts of the country, it is still a good idea to take proper measures so that your car is ready for whatever weather patterns come this way.